Xiaomi Five Intelligent Disinfection Lamp Germicidal Light UVC Sterilization
Now in Immediate Stock in Singapore. Do not have to wait for overseas shipment
Free Shipping within Singapore .
Features:
When working with disinfection lamps, please keep people, animals and plants away while the UV is in operation, and do not look directly at the ultraviolet light source.
High Quality Genuine Philips UV tube. Equipped with Intelligent human body sensing, intelligently stopping sterilization capability , the sensor will automatically close the sterilizer when the sensor detects that the human body is approaching, and a special child lock protection mechanism is provided to prevent children from
Turning on the lights by mistake
Optimized design of H-shaped tube, small size and large energy, minimize the occupied space, convenient storage and carrying, 360-degree coverage.
The capacity of 35 W is suitable for 20-30 sqm space, living room, bedroom and other household space, 15mins rapid sterilization and disinfection achieved.
This UV Sterilizer Light provide a health grow up environment for kids, keep elderly away from bacteria and diseases.
Specifications:
Product size: 245mm x 120mm x 120mm
Product name: FIVE Intelligent Disinfection Lamp
Product model: YSXDD001YS
Rated input: 220V~50Hz
Rated power: 35W
Bactericidal factor: UV disinfection lamp
Support system: Android4.4 or iOS9.0 and above
Use area: 20m²~30m²
Package list: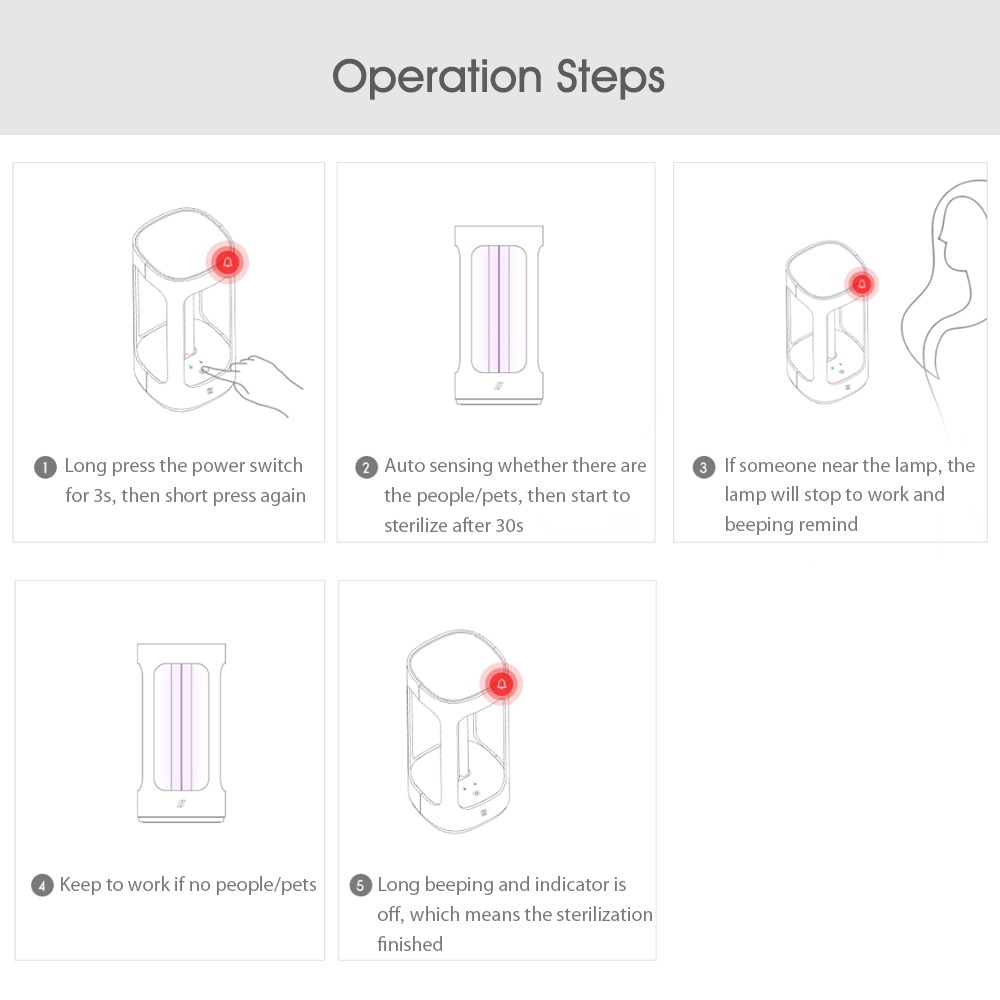 Open Mihome App.
Go to  Settings
Go to Region : Put  Chinese Mainland